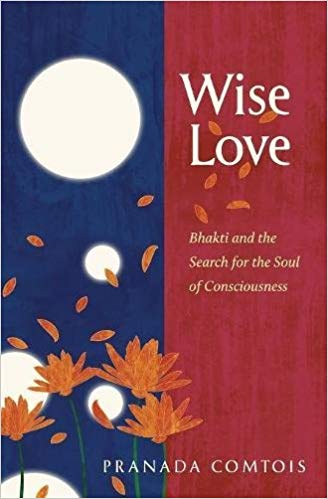 Wise-Love by Pranada Dasi has been named the 2018 Winner in the Spirituality category at the National Indie Excellence Awards, which celebrates the best in self and independent publishing.
Described as "a handbook of the essence of bhakti written for a modern, Western audience," Wise-Love has also been named a finalist in Spirituality at the Next Generation Indie Book Awards.
Both awards are reputable competitions that have been running for more than a decade each.
They judge books from self-published authors, small to mid-sized presses and publishers, and university presses.
The judges are not from alternative America or the yoga community, but mainstream America.
They have to judge from hundreds of books submitted in each category.
Thus it is quite an achievement that they selected a genuine Krishna bhakti book, written by a disciple of Srila Prabhupada.
"When Bhakti Devi wants to make herself known, or she wants to spread the gift of divine love, all impediments vanish," Pranada says. "I'm deeply humbled being able to witness a little unfolding of her desire and feel her power. I'm also tickled that a book on genuine bhakti grabbed the judges' attention. The awards will place Wise-Love in front of many more people than I could have reached by my little efforts. And that makes my heart sing because we get to share the utterly unique gems of bhakti philosophy/theology with thoughtful, sincere people."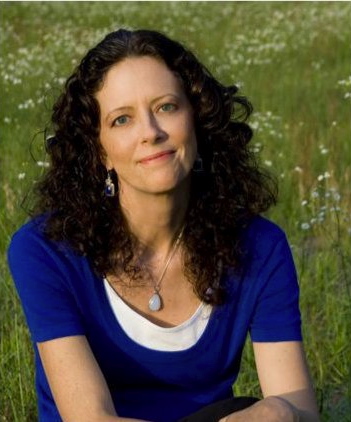 "Wise-Love" is the term Pranada uses for bhakti – meaning love that's grounded in reason and philosophy, and in an ancient system used to cultivate it.
The bookhit the Amazon Hot New Releases list at number one in Indian Eastern Philosophy upon its release in March.
Pranada describes it as a straightforward, concise presentation of the very essence of the bhakti path, without dogma or institutionalism – which she hopes will be appealing and helpful to a wide variety of people.
Madhava Smullen
FEW REVIEWS FROM AMAZON.COM
We have been hearing the word "Bhakti" in Yoga and Kirtan communities more and more all around the world recently. Are you curious about it's special meaning?
In Pranada Comtois's book, "Wise Love", she explains that it refers to a heart awakening process that takes us beyond "simple human love to an all encompassing other worldly Love". The kind of love that our soul is thirsty for, whether we've taken time to contemplate it or not.
Even though the science of Bhakti Yoga has existed throughout eternity, in our western culture, we were only recently granted access to these teachings in our language about 50 short years ago by the heroic efforts of His Divine Grace A.C.Bhaktivedanta Swami Prabhupada. The wisdom texts of the Bhagavat that he introduced are as vast and deep as the ocean.
Pranada has spent most of her life incorporating these teachings into her consciousness. How fortunate we are that a serious practitioner of this path has taken the trouble to condense essential teachings from these books into such accessible and beautiful descriptions for us.
She offers an exquisitely delightful poetic rendering of the Bhagavat's incredible insights into the inner life of Divinity. She shines a light on the path that allows us to reach the full potential of the open heart by cultivating devotion for the Beautiful Source of Love.
Don't' stay on the surface of Yoga. The deeper you go the sweeter it gets!
Whether you want to use this book for your own spiritual upliftment or as an excellent teaching tool for yoga students, it will bring insights that will surprise and enliven you.
by Gopi Sandal, Yoga Alliance ERYT 500
(Director of Yoga with Heart Teacher Training)
This book is a delicious treat! A portal into the elusive but ever desired world of lasting, fulfilling love. Wise love is such a powerful title and the reader is not disappointed. The author's ability to share complex, esoteric subject matter simply and with an appealing insight is marvelous. I love this book!
by Avid Reader
Pranada Comtois brings forth a description of the true nature of the souls search for love in her book 'Wise Love.' For those who desire to understand what 'devotional yoga' or Bhakti yoga is, and about how to cultivate ones eternal loving relationship with the Godhead, 'Wise Love' brings the practice of Bhakti to light. 'Wise Love' gives its readers an account that is authentically based in ancient scriptural texts while remaining ever fresh and applicable in today's world. We are all seeking loving relationships and lasting fulfillment, and find ourselves disappointed when we discover that the pleasures we seek in this world are fleeting and temporary. After reading 'Wise Love' you may find that part of yourself that is ready to dive deep into the beautiful mystery of devotional yoga, to discover your true eternal relationship with the Supreme Friend and lover who will forever fulfill your hearts desire.
by Sharon Thompson
Clear, inspiring, realized writing by Pranada Comtois. Wise Love is a must read for those seeking higher spiritual insights. The beauty of this book is that no matter what path one is on, each page unfolds timeless truths that go deep into the heart and soul. I loved reading this book start to finish a journey into Wise Love.
by Nancy Rossi
The book "Wise Love" is a stimulating and highly informative read. I found the author to be very well educated and knowledgeable on the topic of bhakti , a very high practice of yoga. I have studied bhakti yoga for over 4 decades and was very pleased to come in contact with this work.
I think anyone interested in the subject of bhakti, love, transcendental subjects will be pleasantly surprised. The book takes the reader to greater and greater heights as the chapters move in a river like fashion. Great book!!!!
by Judy Heintz
Wise Love open my eyes to such a deep, balanced, and thoughtful presentation of genuine spirituality. My husband and I have read hundreds of "spiritual" books from all different paths, and this one is definitely in our top 3. Wise live was not only philosophically invigorating and very thought provoking, but has really touched my heart. It changed the way I see myself, the world around me, and the Divine in a tremendously positive way. I love how Wise Love presents spiritual truths in an intellectual way, as if it were a science, and yet it breaks down the ancient philosophy of Bhakti using logical modern day examples that I can really relate to. I've recommended this book to all my friends, and it's caused us to have the most incredibly deep conversations! I HIGHLY RECOMMEND it to anyone of any path that seeks to dive into the realm of the heart!!! I love this book! !!!
by Amazon Customer